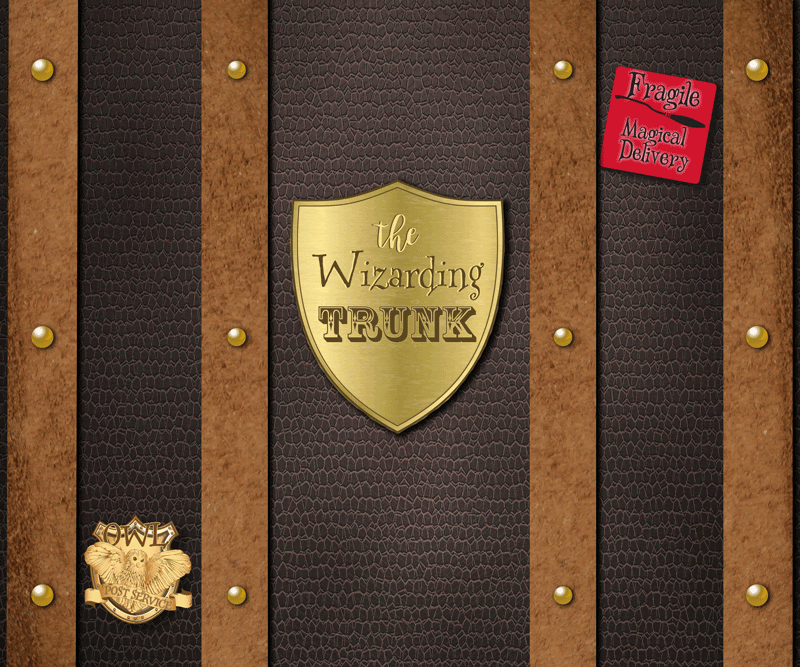 Subscriptions have closed for the February Subscription
Sales for the April Subscription "Wizarding Shops"
Will open the Fifteenth of February.
Magical Post
Our boxes ships Bi-Monthly on even months from the US! Check our shipping schedule to see what box is shipping next!
Magical Makers
We love working with other small businesses that produce magical items! If you believe you have a magical item that would be a good fit for our boxes, We would love to hear from you! 
(Click Magical Makers link Below!)
What Magic Should You Expect in Each Box?
In each box you can expect between eight and ten magical items. We do get a shirt size when you subscribe, but not every box will be guaranteed to include a shirt. These items will  be made either in house or by other businesses that have the same love for the magical world that we do! Our boxes do include some handmade items from other small businesses as well! 
If you want to give The Wizarding Trunk a try, or simply like the theme we have one month. You are able to subscribe and cancel before you are billed again! As long as you cancel before your re-billing date you will not have to worry about being recharged!